Brief History of Wiltshire Branch
About Us
Although NARPO had been formed in 1919, by 1945 there were very few Branches in the Counties. It would seem that at that time NARPO's National Executive enlisted the aid of the County Chief Police Officers ­Committee (presumably the forerunner of ACPO) in an attempt to set up more County Branches. As a result on 8th August 1945 our own Chief Constable, Colonel Golden, wrote to NARPO's General Secretary, Mr William Isted, at the ­national office then at 5/6 Red Lion Square, London. The following day, 9th August 1945 (postal services were obviously much better in those days), Mr Isted wrote to Col. Golden enclosing "leaflets as ­requested" and thanking him for the interest that he was taking.
Nothing happened at that time, but in late in 1947 NARPO Head Office again wrote to Col. Golden asking that facilities be provided for an open meeting at the Force Headquarters on 8th December 1947, and that a notice of that meeting be sent to every member of the Force.

By January 1948 a Wiltshire Branch had been established centred on Salisbury, and a few years later a North Wiltshire Branch had also been formed. Subsequently the two Branches merged into the organisation that we still have to this day.
To celebrate our Diamond Jubilee in 2008 we produced a 12 page booklet outlining the history and reproducing documents traced at the Wiltshire and Swindon Heritage Centre (formerly County Archives). You nay download a copy of this in Adobe Acrobat PDF format by clicking on the image on this page.
If you don't have Adobe Acrobat Reader installed on your computer, a free download is available by clicking on the icon below.




The NARPO National Office

The national office is located at the address opposite

Its web page is at www.narpo.org

E-mail: hq@narpo.org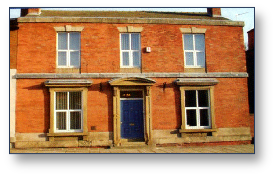 General Data Protection Regulations (GDPR)
These Regulations came into effect on 25th May 2018
These Regulations govern the way data is processed in that it must comply with the enforceable principals of good practice
Personal Data must be;-
1, Processed lawfully fairly and transparently
2, Collected for specified, exlicit and legitimate purposes and not further processed in a manner incompatable with those purposes
3, Adequate, relevant and limited to what is necessary
4, Accurate and where necessary kept up to date
5, Not kept longer than is necessary for the purpose
6, Processed in a manner which ensures appropriate security
The Link to NARPO privacy policy is http://www.narpo.org/privacy-policy/